Corporate Profile
Environmental Policy
Basic Philosophy
Because we recognize that architectural facilities have a significant influence on the global environment, we try to decrease the environmental impact of our work, and as members of society, we aim to preserve and improve the environment.
Course of Action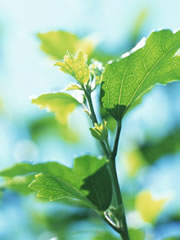 We make proposals for environmental preservation such as resource saving and energy saving in the processes of sale and design of facilities. In the processes of construction and maintenance, we try to preserve the environment, prevent contamination, decrease the number of construction sub-products, promote recycling and appropriately dispose of CFCs (chlorofluorocarbons).
We try to use resources and energy effectively and decrease the amount used.
We comply with environmental acts and government environmental policies, as well as our industry's action policies that we agree with.
We establish our environmental management system, and set, act, review and constantly improve our environmental targets.
We ensure that all of our employees understand our environmental policies, and provide them with information, training and education. We publicize our environmental policies on our website.
Masaichiro Kitagawa

President
Ryoki Kogyo Co., Ltd.