Solution
Promotion of Energy Saving
To use energy effectively and combat global warming, we promote energy saving and contribute to the cost saving of companies and organizations, as well as to the preservation of the global environment.
One-stop Service for a Comprehensive Solution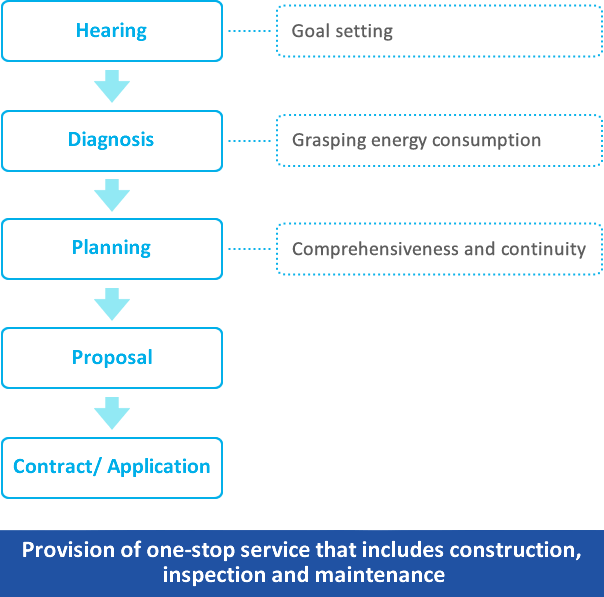 Energy Management System
We establish an energy management system and support continuous and effective energy saving via PDCA.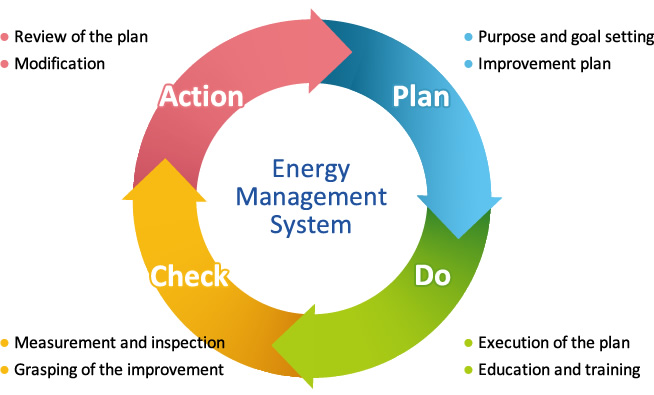 Proposal for Energy Saving
We are ready to make proposals to companies that wish to improve their facilities or that have trouble with their equipment.