Corporate Profile
Greeting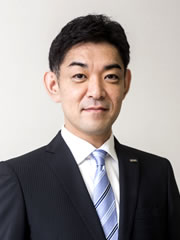 We are working to create a comfortable environment by adding life to facilities we have created. The measures we take should be consistent with our policy of cherishing and preserving our precious global environment.
Since its foundation, our company has aimed to create a "comfortable environment" as HVAC system engineering company. Now, we lead comfortable lives, and people's needs are changing; spiritual satisfaction has become more desirable than material abundance. In designing plants and offices, we have to consider how to incorporate a living environment into a working environment.
As engineers, our mission is to prepare appropriate measures to respond to customers' needs that are constantly evolving in accordance with societal changes.
We have excellent engineering skills that have been honed over our long history, as well as planning and design capabilities that have developed through our wealth of experience.
We are sincerely grateful for the support our customers have provided for us. We will endeavor to meet their expectations while maintaining our corporate policy of preserving the global environment.
We appreciate your continued support and patronage.
Masaichiro Kitagawa

President
Ryoki Kogyo Co., Ltd.